We are using cookies and your IP address to provide optimal experience on this site and in our apps. If you don't mind, just continue using this site.
Ok, do not show this again
Get the most out of your wardrobe
Getwardrobe - outfit planning and smart closet organizing app for iOS and Android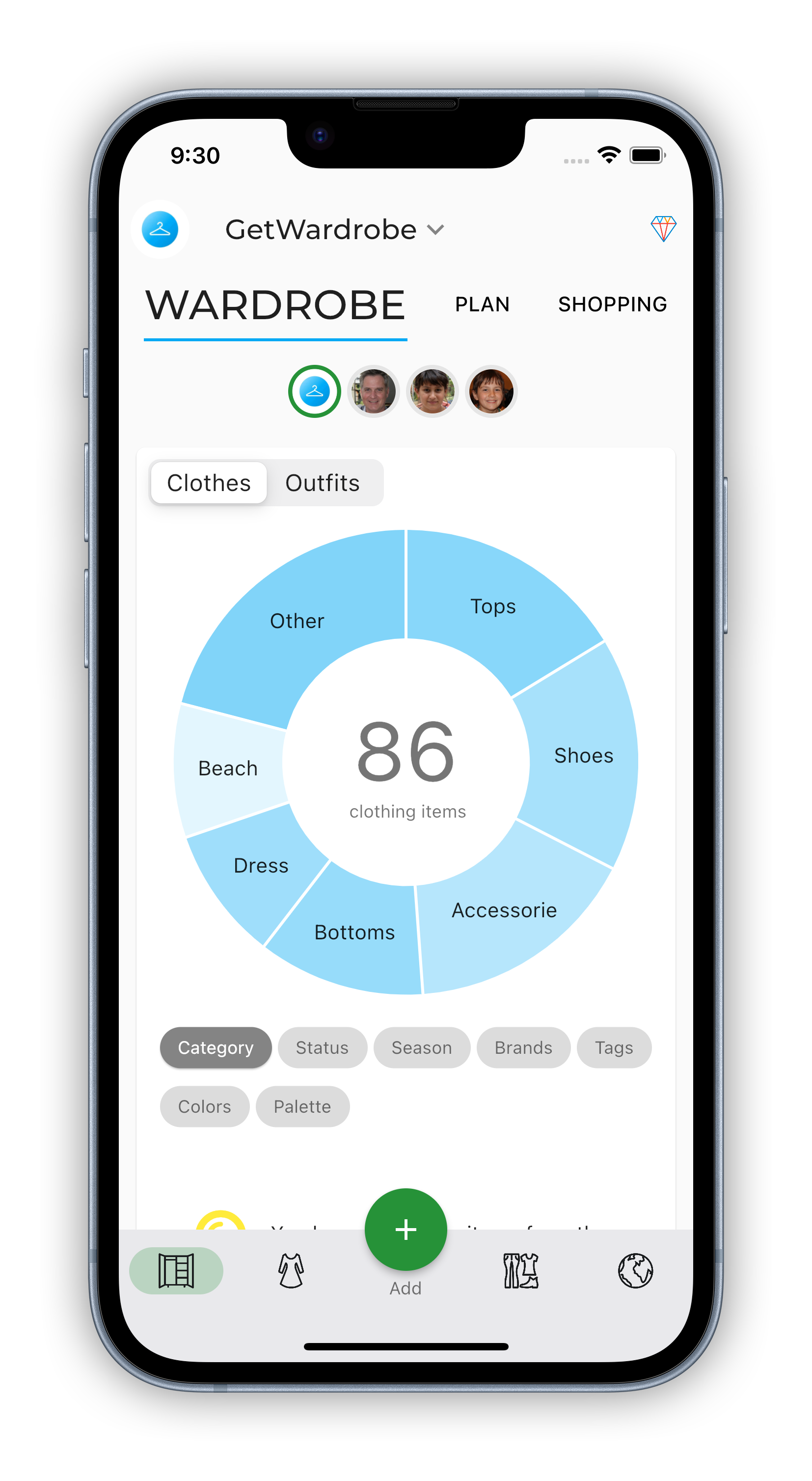 Add pictures of the clothes you own to cloud-based wardrobe, save good combinations, create magazine-style outfits, plan what to wear, create packing lists for trips, get inspiration and support from our broad community.
Busy people

Efficient wardrobe in your pocket

Fashionistas

Create new looks, styles and outfits, improve your style

Fashion professionals

Be with your clients anywhere they need you

Moms and dads

Curate your spouse's and kids' wardrobes
There is no second chance to make a first impression
Virtual closet

Organise it
Combinations
Save good combinations to remember them
Outfits editor
Create outfits with ease and fun
Calendar
Plan what to wear before getting out of bed
Keep in sync

Access your wardrobe from all your devices
Family
Curate your spouse's and kids' wardrobes
Lists
Planning vacation or business trip? Pack a suitcase right in the app!
Community
Get inspired by the looks of others and share your creativity
Jane:
How many items can I add?
getwardrobe:
With Getwardrobe Premium subscription you can add unlimited number of clothing items and outfits (it still could be limited by your device hardware specifications). Without subscription you can add up to 100 items.
JANE:
How much does it cost?
getwardrobe:
Getwardrobe Premium subscription is available in our Android and iOS app. The price may vary from country to country due to taxes and exchange rates, but usually does not exceed the price of a cup of coffee per month.
Add your clothes

It will take 15-20 seconds per item using our mobile app
Create outfits
Add your clothes, frames, backgrounds and text
Plan
Plan what to wear for next week or choose outfit in the morning before getting out of bed
Use it while shopping
See how the item you are about to buy would fit into your existing wardrobe
New style will turn your life around!
Это alias block. Задайте ID блока-оригинала.